16 Days, Autumn In Japan: Gardens & Empires
on Crystal Endeavor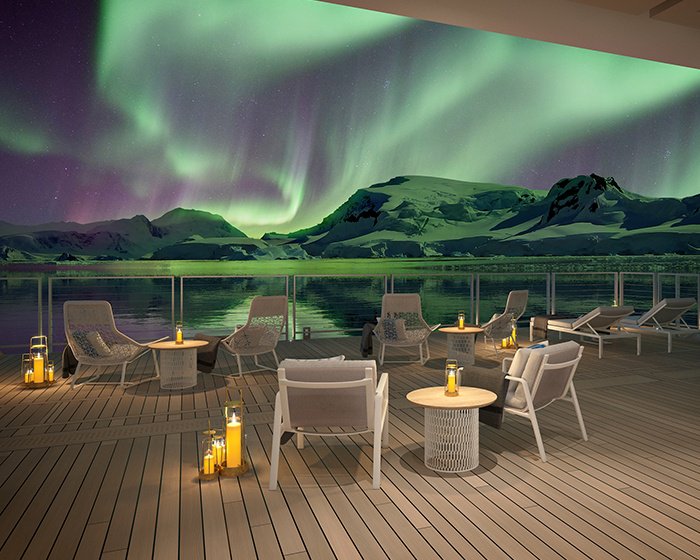 Photo Credit: https://www.crystalcruises.com/ships/crystal-endeavor
16 Days, Autumn In Japan: Gardens & Empires
Witness the vibrant colors of Hitachi Seaside Park and explore samurai castles, temples and gardens. See the Senmaida Rice Terraces, hike the Shirakami Sanchi primeval forest and explore the Shirakawago and Gokayama regions, UNESCO treasures all.

Since the beginning, Crystal has been the standard-bearer for excellence in luxury travel, remaining the undisputed choice among the savviest world travelers. Today, we are redefining it altogether, expanding the possibilities for our guests with choices, experiences and luxuries unmatched in the industry. By Ocean, River, Yacht, Expedition and Air, each Crystal Experience is designed to showcase the world and its wonders in the most remarkable ways. Join us as new adventures unfold...


| Day | Destination | Arrive | Depart |
| --- | --- | --- | --- |
| Fri | Tokyo, JP | | 07:00 PM |
| Sat | Oarai, JP | 07:00 AM | 08:00 PM |
| Sun | Sendai, Miyagi, JP | 07:00 AM | 02:00 PM |
| Mon | Aomori, Japan, JP | 08:00 AM | 07:00 PM |
| Tue | Akita, Japan, JP | 07:00 AM | 06:00 PM |
| Wed | Niigata, JP | 08:00 AM | 01:00 PM |
| Wed | Wajima, JP | 07:30 PM | 11:00 PM |
| Thu | Toyama, JP | 07:00 AM | 06:00 PM |
| Fri | Kanazawa, JP | 07:00 AM | 09:00 PM |
| Sat | Sakaiminato, JP | 06:30 AM | 08:00 PM |
| Sun | Pohang, KR | 08:00 AM | 06:00 PM |
| Mon | Hofu, JP | 08:00 AM | 06:00 PM |
| Mon | Cruising The Inland Sea | | |
| Tue | Miyajima, JP | 06:30 AM | 01:00 PM |
| Tue | Cruising The Inland Sea | | |
| Wed | Tamano (Uno Ko), JP | 07:00 AM | 07:00 PM |
| Thu | Kobe, JP | 04:00 AM | |
| Fri | Kobe, JP | | 02:00 PM |
| Sat | Shimizu, JP | 07:30 AM | 08:00 PM |
| Sun | Tokyo, JP | 08:00 AM | |