Norwegian Fjords
on Le Dumont d'Urville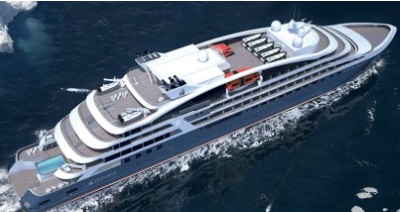 Cruise with PONANT on an exceptional itinerary and discover the beauty of the Norwegian fjords.
Come aboard the Le Dumont-d'Urville for an 8-day cruise and sail along the Norwegian coastline, whose vertiginous cliff faces have been sculpted by the wind and the sea, giving rise to many unspoiled fjords.
Leaving from Oslo, the Norwegian capital with its unique energy, you'll set sail towards Sweden and the city of Gothenburg.
You will then take the direction of Arendal, once known as the Venice of the North because of its canals, will be an utterly charming port of call.
You will also visit Stavanger, a cosmopolitan and prosperous small town with a perfectly balanced blend of old and new. During your stopover, walk the paved streets and admire the wonderfully preserved fishermen's houses that date from the 18th century.
During your cruise, you will have the privilege of sailing in the famous "Lysefjord" (light fjord), flanked by granite cliffs.
From the small and charming village of Olden, located a few kilometres from Jostedalsbreen National Park, which is home to one of the last ice caps in Europe, you will have the opportunity to admire the magnificent Briksdal glacier.
Your ship will then sail towards the Geiranger Fjord, a UNESCO World Heritage Site, before making its way to the small colourful and cosmopolitan towns of Hellesylt and Alesund.
Your cruise will end in Bergen, famous for its Hanseatic wharf which still carries a few traces of the rich historic past of the city founded by the Vikings.
About Le Dumont d'Urville

Why choose Ponant ?
A French crew, expertise, attentive service, fine dining and more. Within a fully 5 star setting, we take you to discover exceptional destinations while offering you a travel experience that is both authentic and high end.
Travelling the French way
As the only cruise company sailing under the French flag, PONANT is an exponent for the French way of life across every sea on the globe. On board, this is translated through ex
...