12 Days, Expedition Alaska
on Crystal Endeavor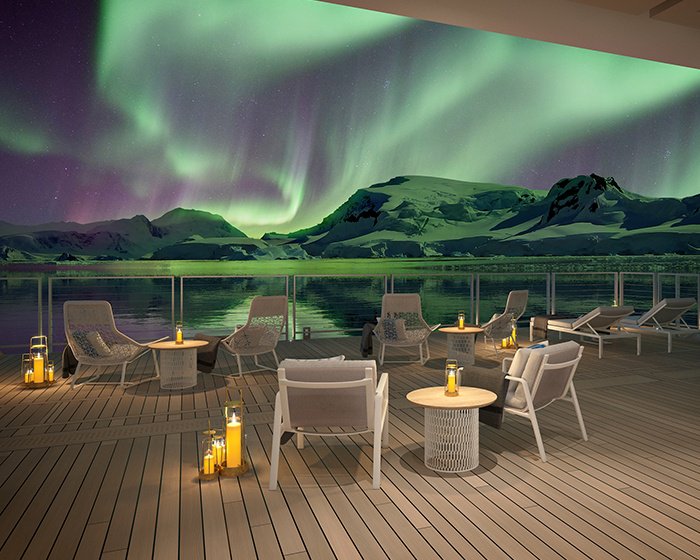 Photo Credit: https://www.crystalcruises.com/ships/crystal-endeavor
12 Days, Expedition Alaska
The icy waters of the Last Frontier are framed by massive glaciers and lands colored by deep legacies of Native American culture and pioneering fishermen and explorers. Embark on a quest to discover it all, along with your inner adventurer.

Since the beginning, Crystal has been the standard-bearer for excellence in luxury travel, remaining the undisputed choice among the savviest world travelers. Today, we are redefining it altogether, expanding the possibilities for our guests with choices, experiences and luxuries unmatched in the industry. By Ocean, River, Yacht, Expedition and Air, each Crystal Experience is designed to showcase the world and its wonders in the most remarkable ways. Join us as new adventures unfold...


| Day | Destination | Arrive | Depart |
| --- | --- | --- | --- |
| Wed | Seward (for Anchorage), US | | 06:00 PM |
| Thu | Cruising College Fjord, US | | |
| Fri | Kayak Island, US | | |
| Sat | Cruising Icy Bay | | |
| Sat | Cruising Hubbard Glacier | | |
| Sun | Cross Sound/Icy Strait | | |
| Mon | Juneau, US | | |
| Tue | Juneau, US | | |
| Tue | Cruising Tracy Arm / Endicott | | |
| Tue | Kake, US | | |
| Wed | Kake, US | | |
| Thu | Ketchikan, US | | |
| Fri | Ketchikan, US | | |
| Fri | Cruising Misty Fjord, US | | |
| Sat | Cruising Grenville Channel | | |
| Sat | Cruising Princess Royal Channe | | |
| Sun | Alert Bay, CA | | |
| Sun | Cruising Johnstone Strait | | |
| Sun | Cruising Seymour Narrows, CA | | |
| Mon | Vancouver, CA | 06:00 AM | |